Ship Security Officer - SSO
This STCW Ship Security Officer online course provides training about how to develop, implement, maintain andsupervise Ship Security Plans, and how to identify threats, vulnerabilities and assessment of security risks.
The Ship Security Officer online course (SSO) is in accordance with the Mandatory Minimum Requirements for the Issue of Certificates of Proficiency for Ship Security Officers, set out in STCW A-VI/5 and the IMO Model Course 3.19
Who should attend?
– Masters
– Officers and crew involved in security issues on board
After passing the sso course, it is also possible to apply for a hardcopy of the ship security officer certificate (not included).
Course content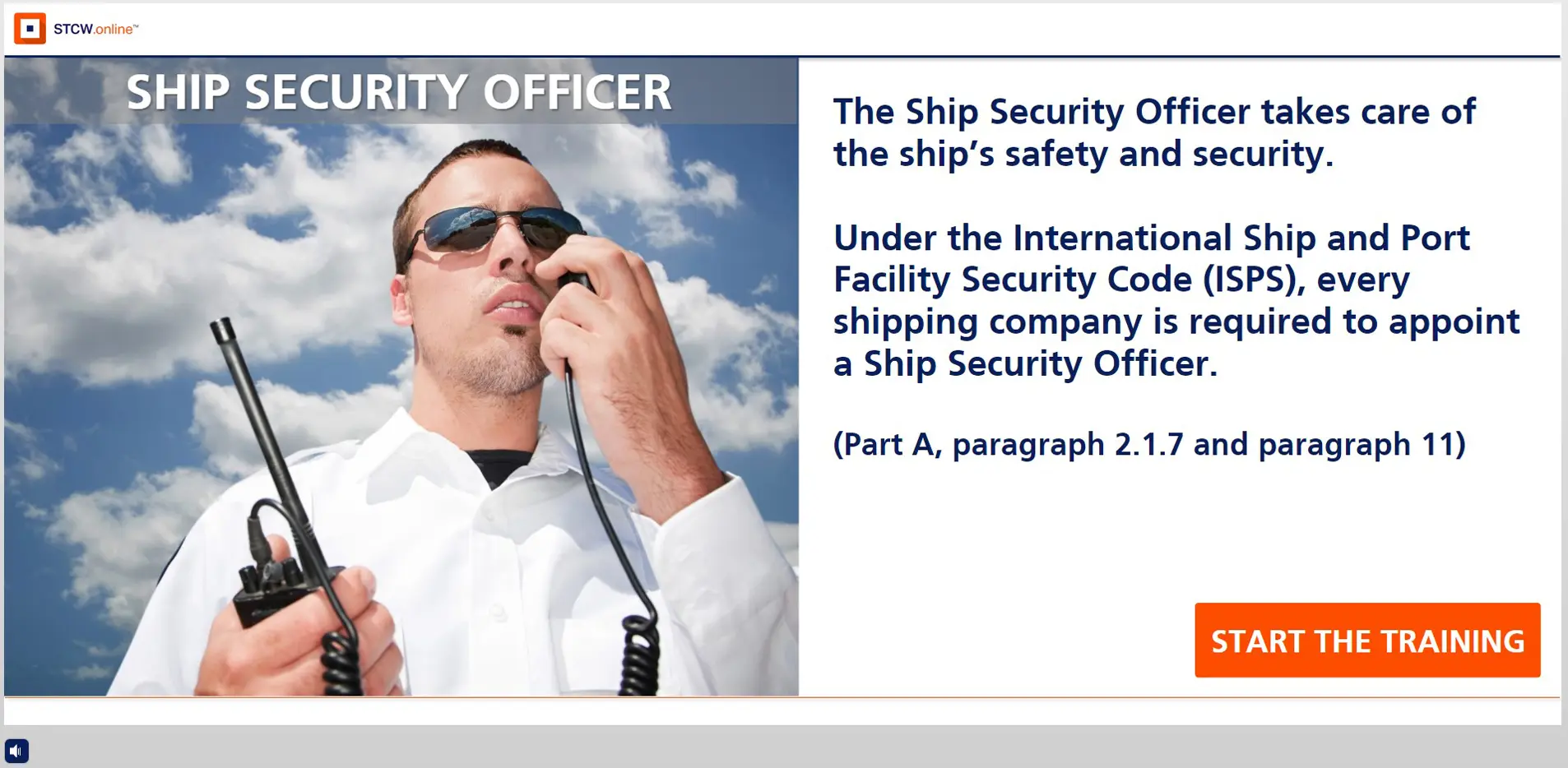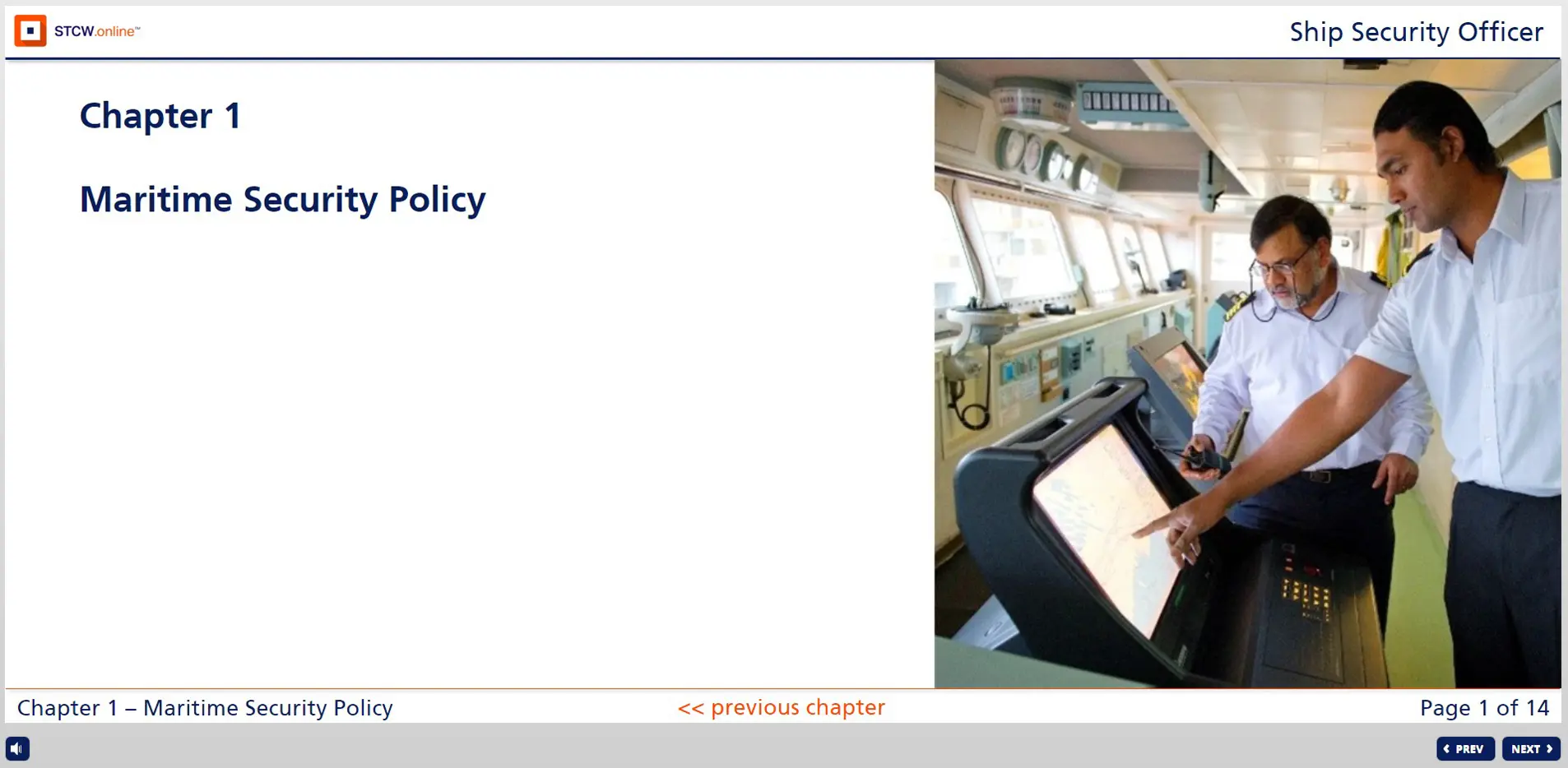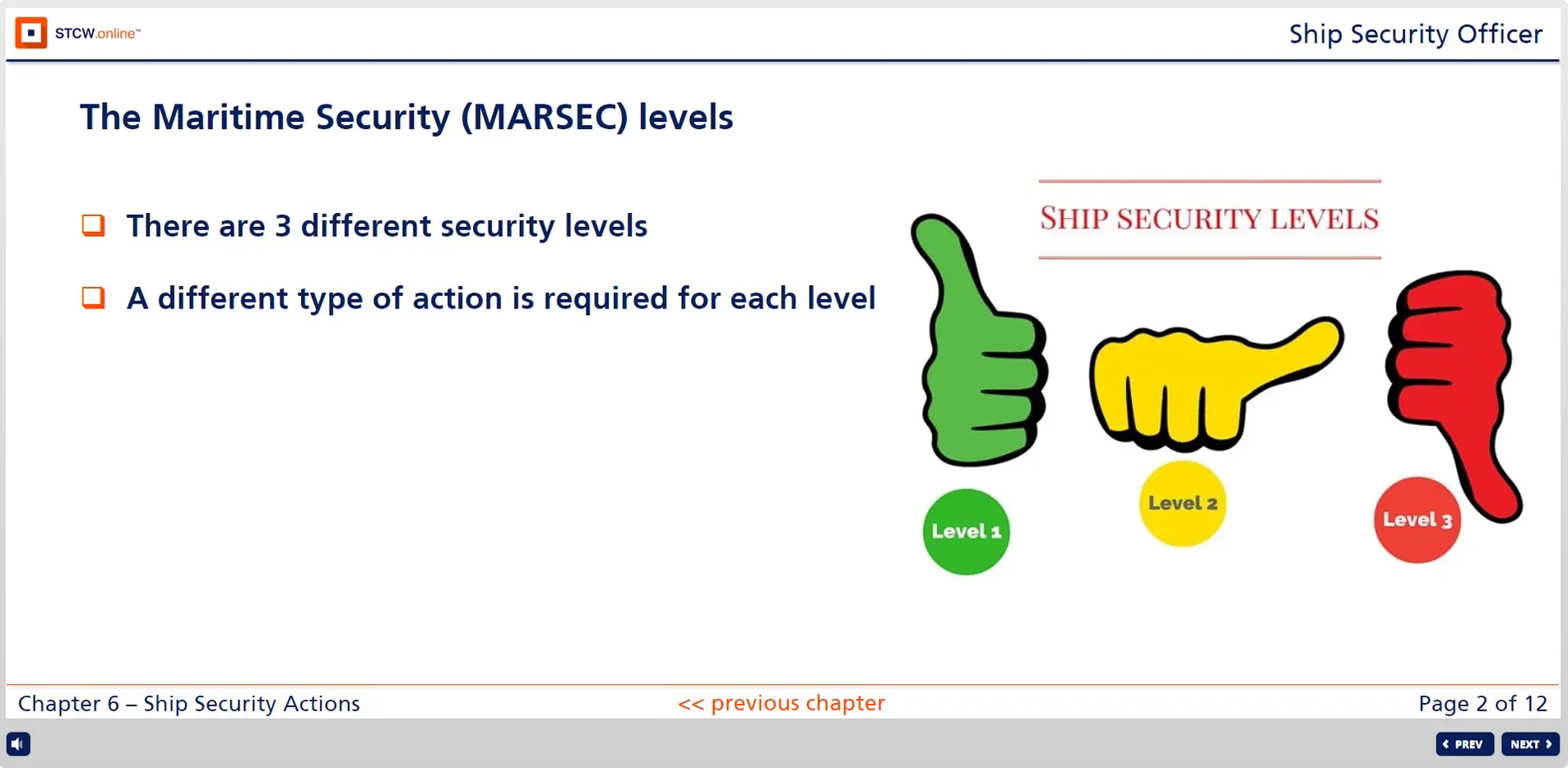 Maritime Security Policy
Security Responsibilities
Ship Security Assessment
Security Equipment
Ship Security Plan
Threat Identification, recognition and response
Ship Security Actions
Emergency preparedness, drills and exercises
Security Administration
Security Training
Assessment (Test)
Exercises:
This course includes practical exercises on board
The outcome of the exercises must be assessed by the captain (or deputy)
Certification:
The online theory part includes an assessment of multiple-choice questions
After passing the assessment and completing the on board exercises satisfactorily you will receive a download link for your signed and stamped certificate. You are free to (re)print your certificate anytime. An original hard-copy by mail can be ordered (not included)
Note:
After taking the online part and assessment, additional exercises on board are required. And signed by the captain (or deputy) before we can send you your certificate.
Before you can act as an Ship Security Officer, many companies will require you to also have a minimum of 12 months recorded sea going time.
1. Sign up
Go digital and save time. Simply sign up and you can start the course immediately.
2. Take the course
You will need a PC, laptop, tablet or smartphone (iOS or Android). You can take the course online or download the course.
3. Assessment
The Assessment consists of multiple-choice questions. Upon successful completion of the assesment you will receive your certificate.
4. Certificate
You will receive a download link for your certificate. You are free to (re)print your certificate anytime. A signed and stamped original hard-copy by mail can be ordered.
FAQ
Yes, this training is fully online, and you can join anytime.
Achieve better 'ISPS' understanding
Develop, implement, maintain, and supervise Ship Security Plans
Identify of threats and vulnerabilities and assessment of security risks
Be aware of methods for inspection and monitoring of security measures on board ships
Carry out the operation, testing and calibration of security equipment and systems
Enhance security awareness and vigilance of company staff
The online SSO training of STCW.online in in accordance with the mandatory minimum requirements laid down in STCW A-VI/5 and the IMO model course 3.19.
This SSO course is approved by Liberia – Panama accepted.
This course consists not only of theory, but also of practical exercises, which should be carried out on board the ship where you are or will be working.
This course might take approximately 17 – 21 hours to complete.
This also depends on your English language proficiency. Native speakers might need less time.
Our online STCW courses are all in English (except specific language courses).
The course is designed for seafarers appointed as Ship Security Officers onboard.
You will learn to train, develop, maintain, supervise, and implement security plans on board and what regulations apply.
And there is more: you also learn how to maintain and supervise the implementation of a ship security plan. Assess security risk, threats, and vulnerabilities. Undertake regular inspections on the ship to ensure that appropriate security measures are implemented and maintained. Ensure that security equipment and systems, if any, are properly operated, tested, and calibrated.
What you will learn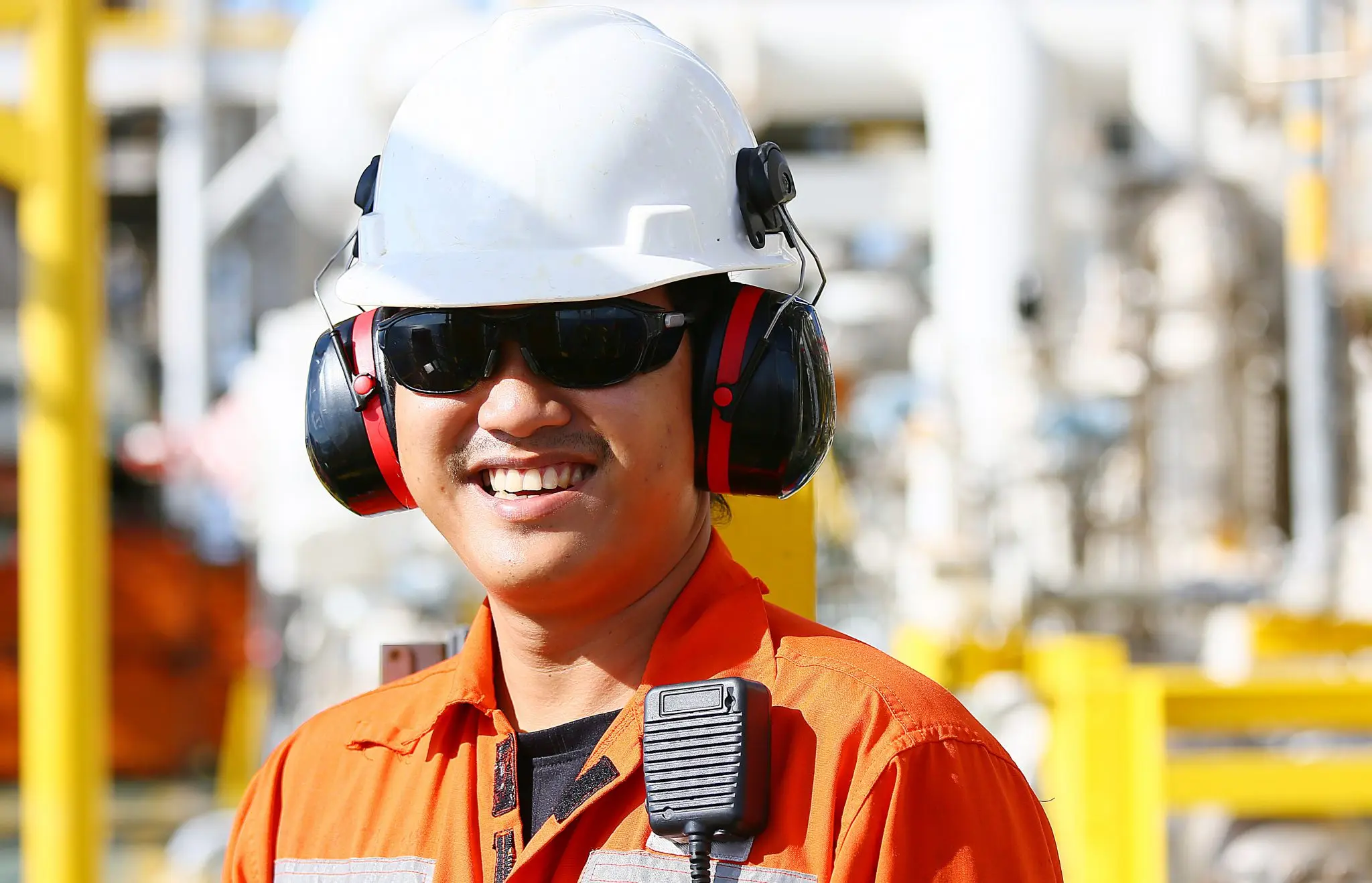 ISPS
Achieve ISPS understanding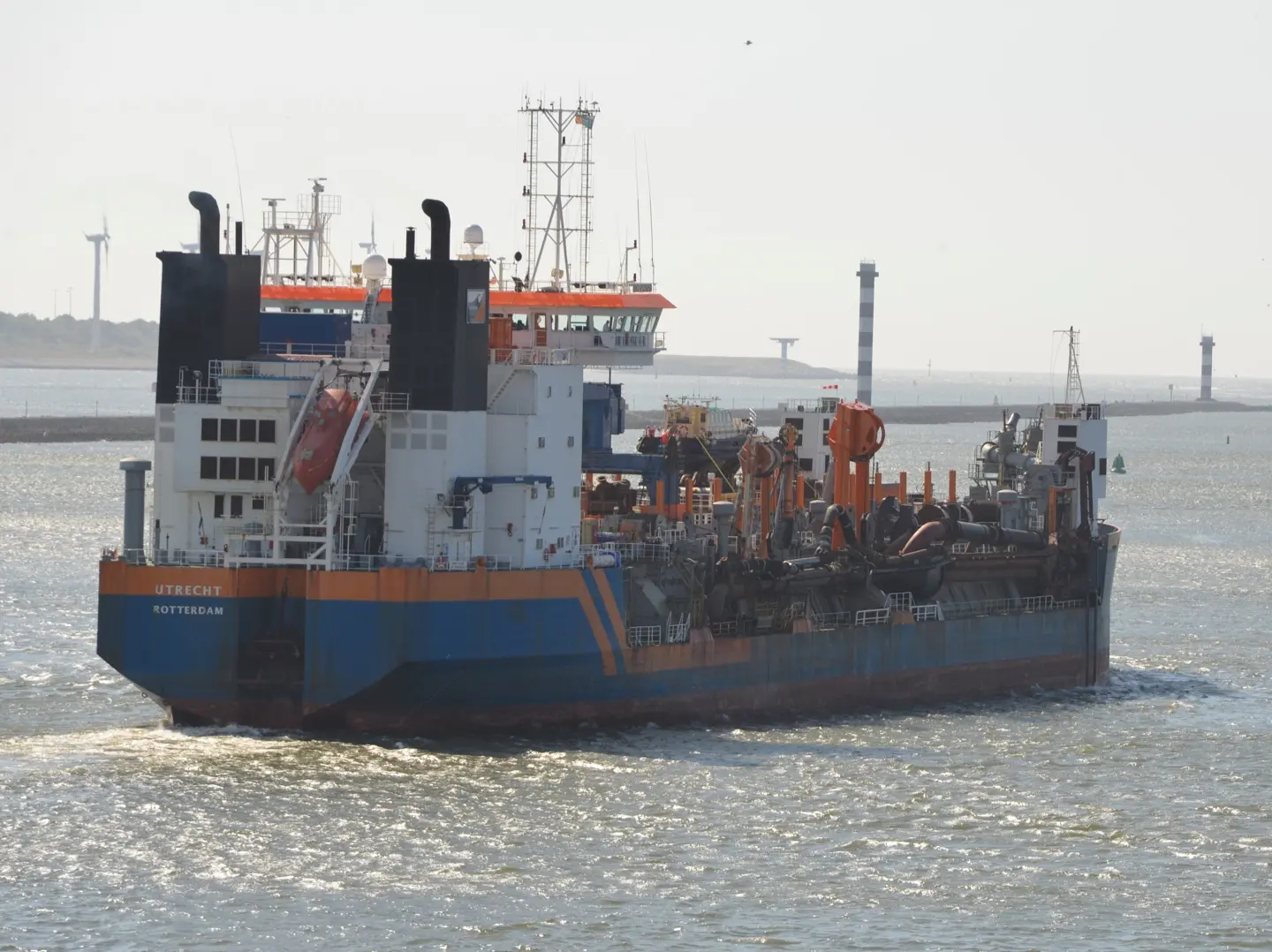 Security plans
Develop, implement, maintain and supervise Ship Security Plans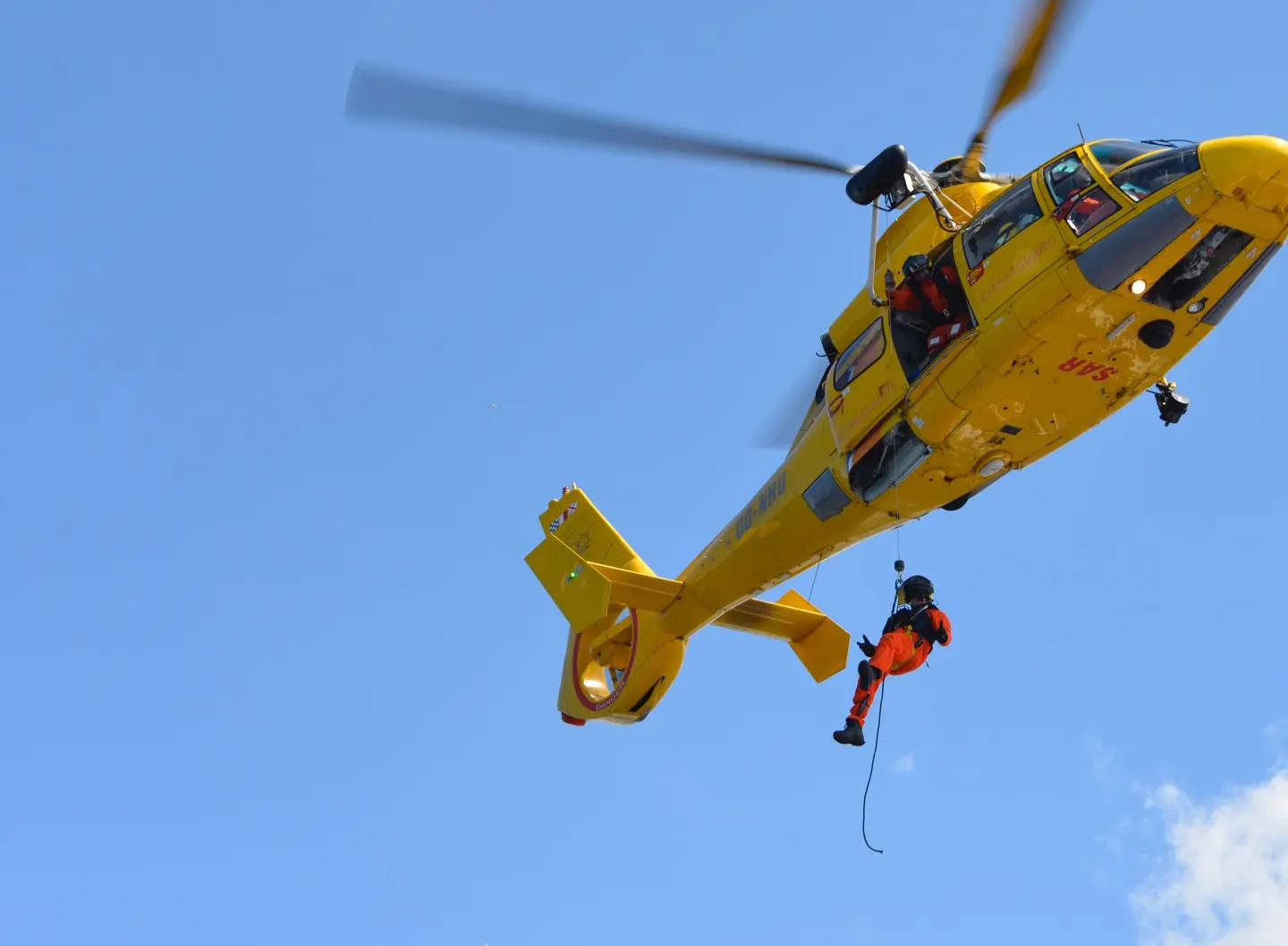 Security risks
Identify threats and vulnerabilities and assessment of security risks